Some of my correspondents have been kind enough to send me copies of older photographs and other documents of Orpington and the surrounding area.
Where possible, I've taken a more recent photograph of the same scene.
Orpington High Street 1967 [TW]

Even the recent photo is out of date now that Woolworths are no more, and the post office is now a pub!
Orpington High Street 1971 [LF]
The shop fronts have changed and there are more cars, otherwise it all looks remarkably similar today.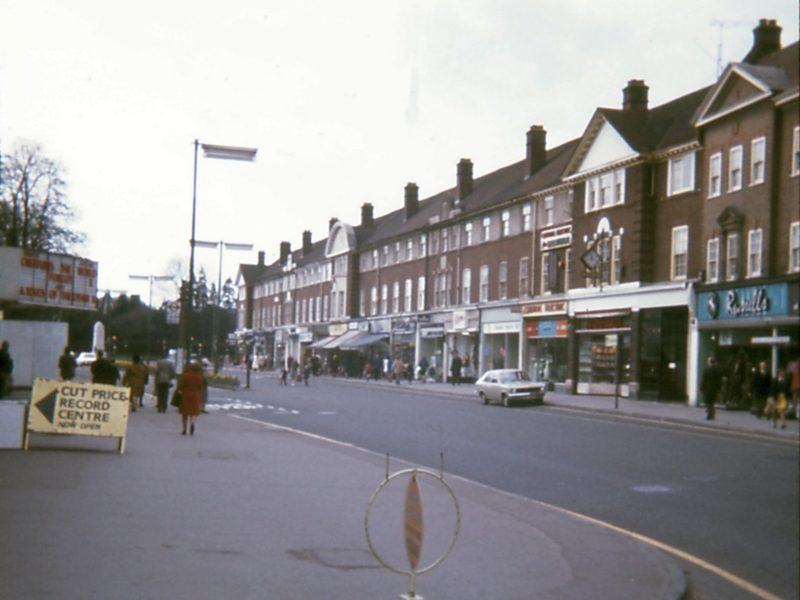 The "Commodore" was the only cinema in Orpington at the time: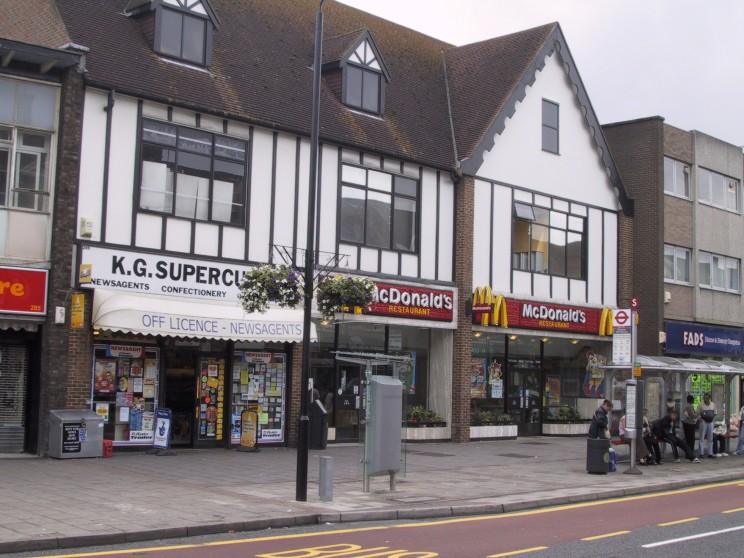 The distinctive diamond shaped jewellers clock outside "Bernhardts The Jewellers" has unfortunately gone:
These photos are looking along the bottom of Knoll Rise into the High Street:
A major change in 30 years – the entire row of shops on the right hand side of the street, including the "Coach and Horses" pub has all been replaced: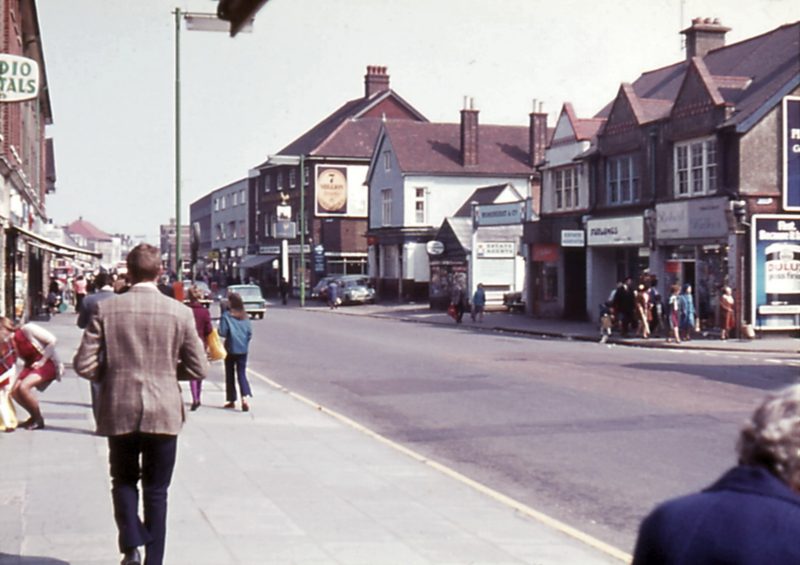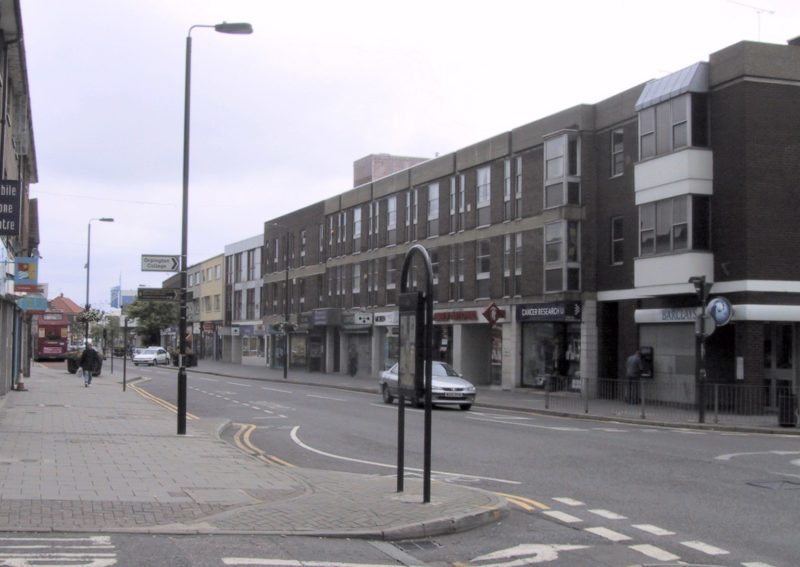 The shops may change, but this bit of the High Street is remarkably similar today. No satellite dishes in 1971 though: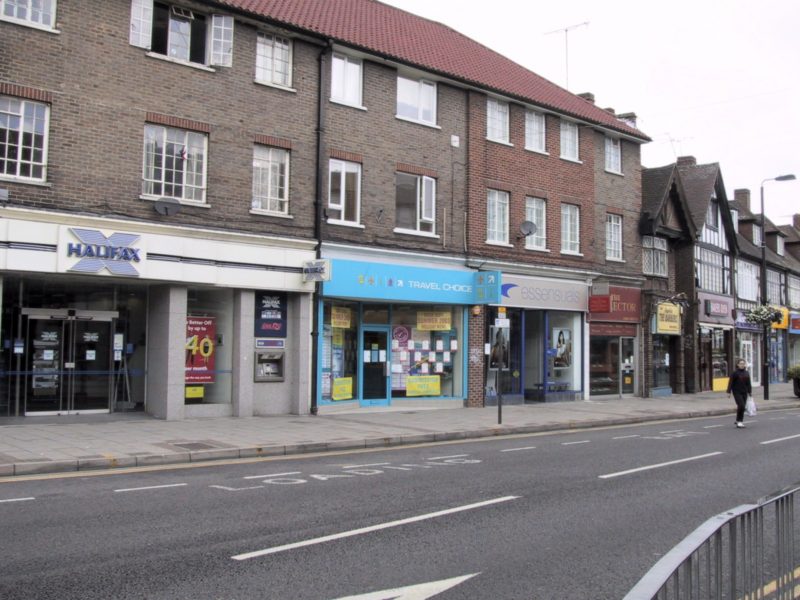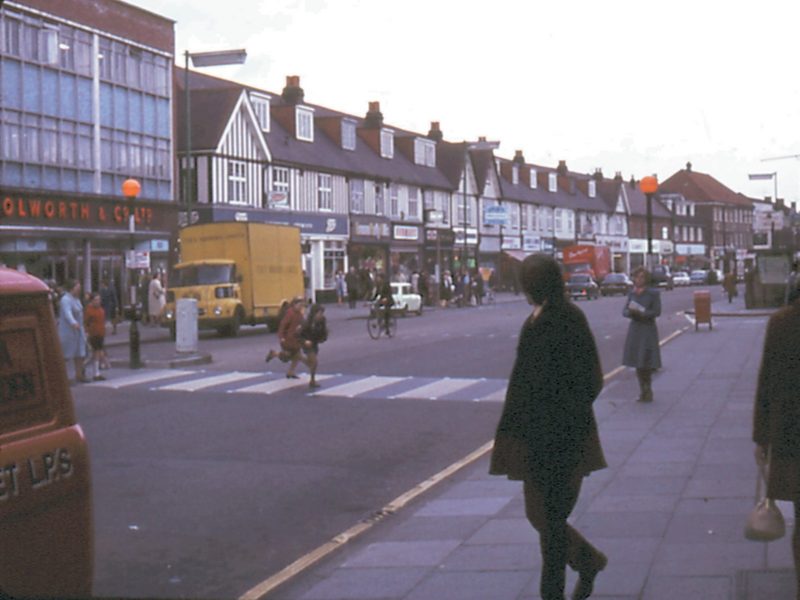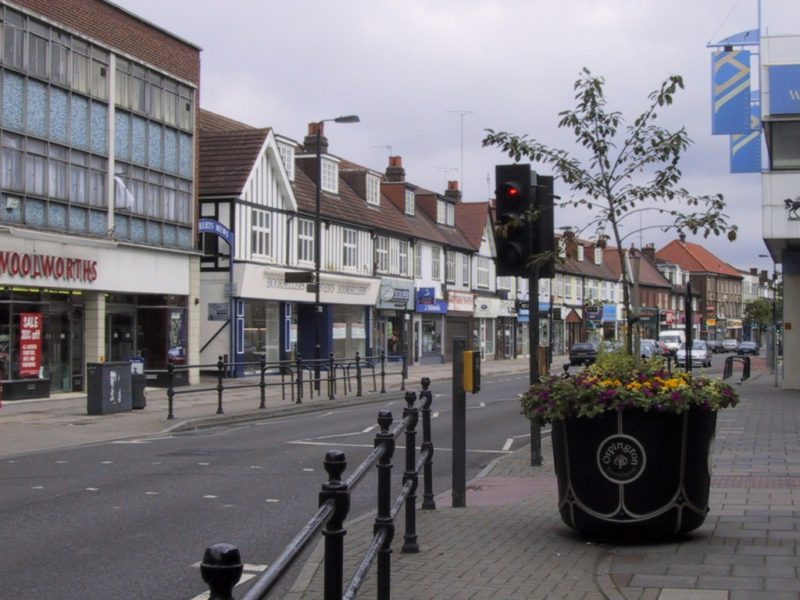 (Though since the "recent" photo, Woolworths has since gone)
In some ways, the modern high street is improved by the various tree planting over the years:
Orpington High Street [PC]
Chislehurst Road Junior and Infant Schools 1971 [LF]
This school moved to Perry Hall School in 1987. The Infant School was then demolished, and most of the Junior school has been converted into housing.
These photos were taken in 1971 and 2002.
Charterhouse Road School 1971 [LF]
The School is long demolished.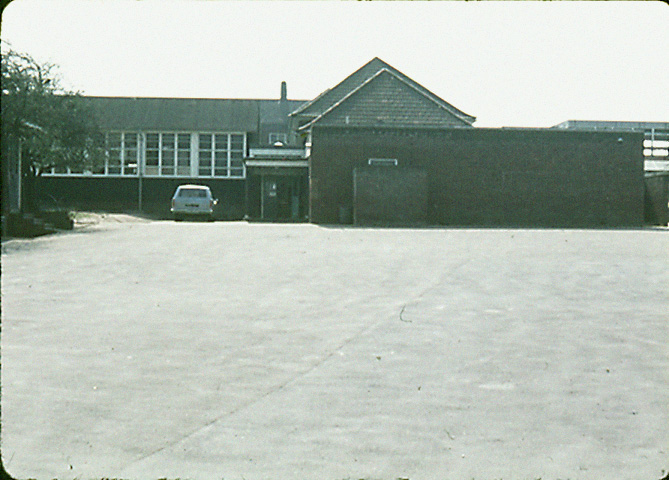 Station Road [PC]
The "recent" photo was taken before the Tesco development; it all looks quite different now: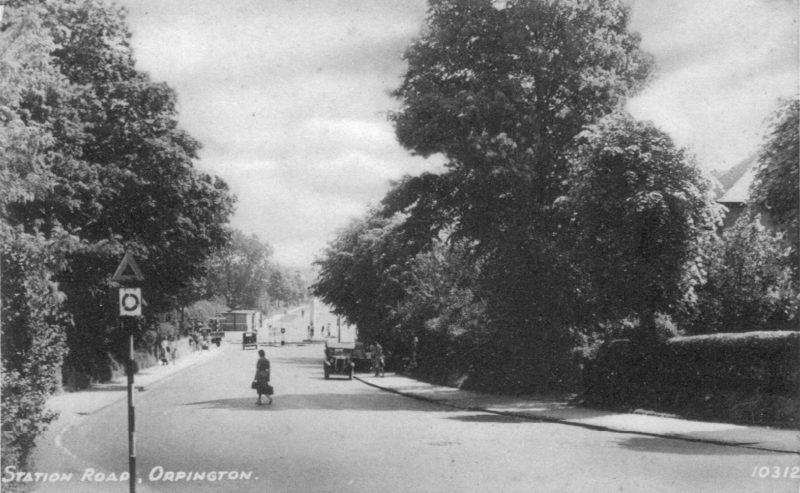 Station Road Multistorey Car Park [RL]
A large Tesco now occupies this space.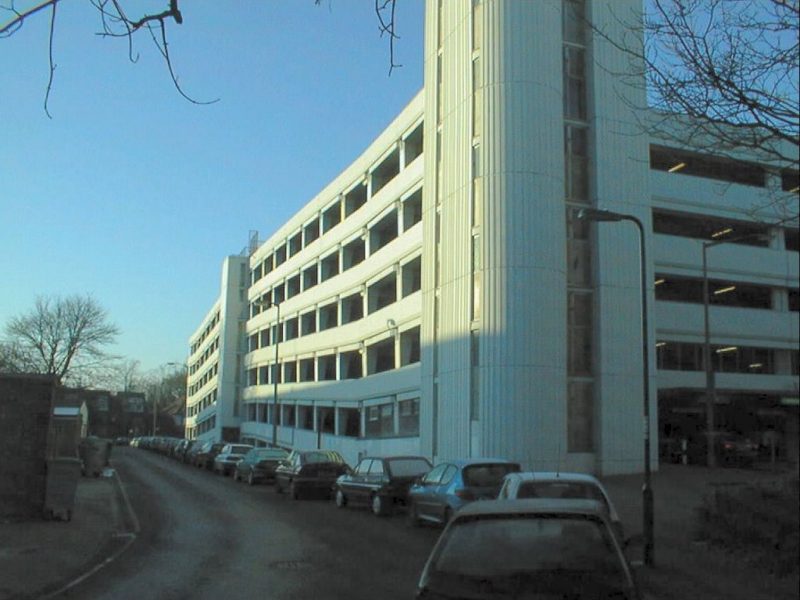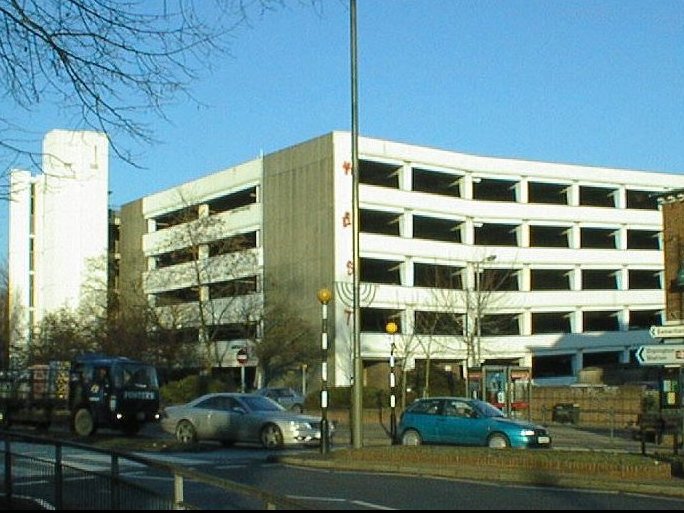 Other Orpington 1971 [LF]
Eynsford 1959 [TH]
Hewitts Farm 1912 [AB]
Midfield Primary School 1963 [TH]
 Horwoods Gravel Pit, Green St Green [RA]
This is a photo of one set of Mammoth Bones found in Horwoods Gravel Pit, Green St Green about 1926. They are now in South Kensington Museum.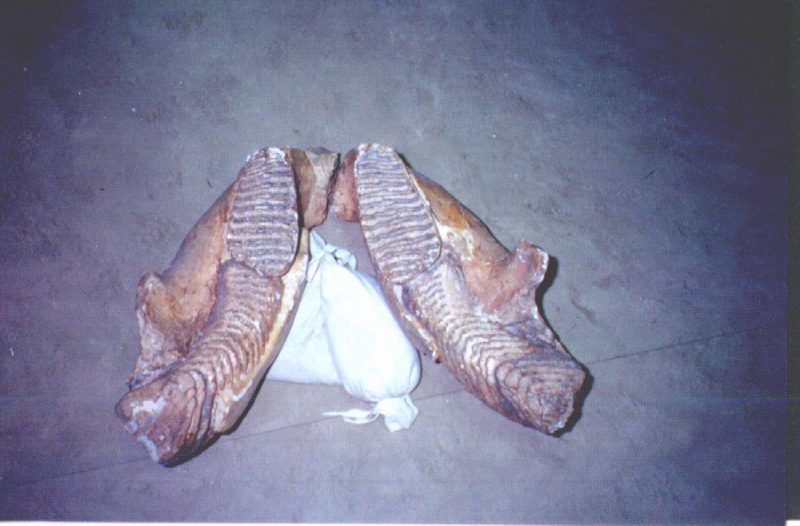 This photo shows the approximate location where they were found: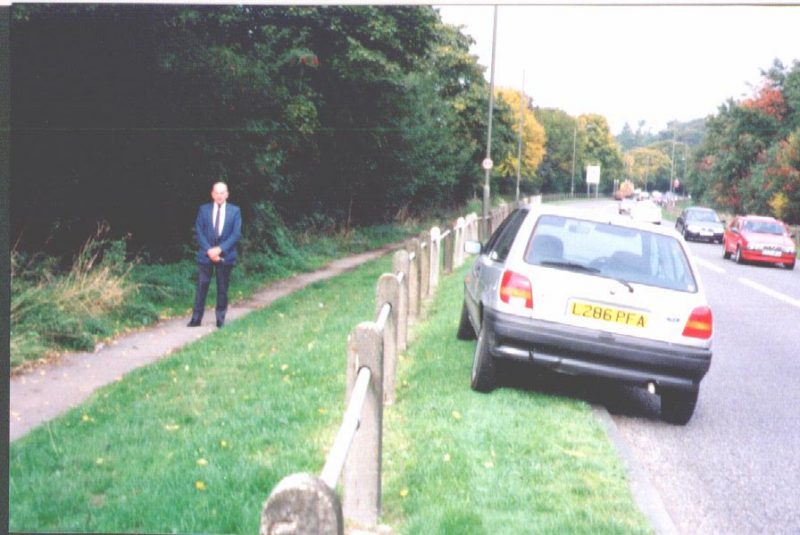 Orpington Bypass Construction, 1926 [RA]
Five Bells, Chelsfield [RS]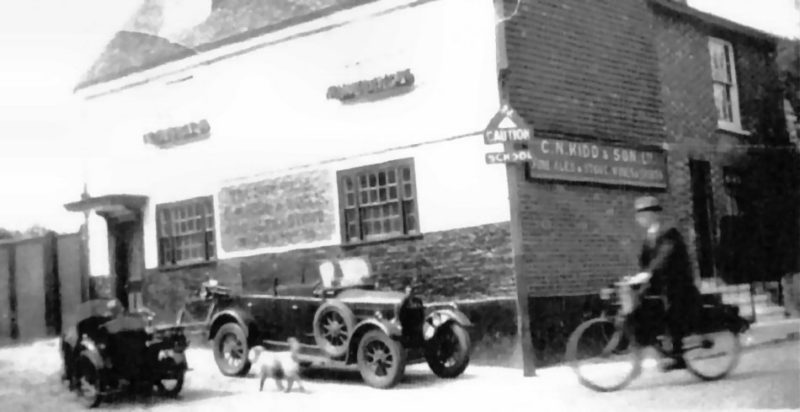 More Information
For more information about Orpington History, including more archive photos of the area, see orpington-history.org
There are a selection of DVD's about the local area available. These are produced by Jim Howitt, a well known local historian:
A Look Back at Orpington
A Look Back at St Mary Cray
Petts Wood Past & Present
Bromley Common & Keston
The Millenium Dome
Twelve Ancient Villages around Orpington
They can be obtained from Derek Allen, phone 020 8462 1735. Jim also gives talks to schools and various organisations; contact Derek for more details.
Many thanks to the contributors to this page:
Allan Brooks
Tony Holmes
Roy Allchorne
Les Forrow
Ted Wheeler
Peter Coell
Richard Sinfield
Roger Lawson
Unfortunately, these are all the older photos of the area that we have.
Additional photos or information are always gratefully received. Use the Contact Form for further details.